Active Travel
---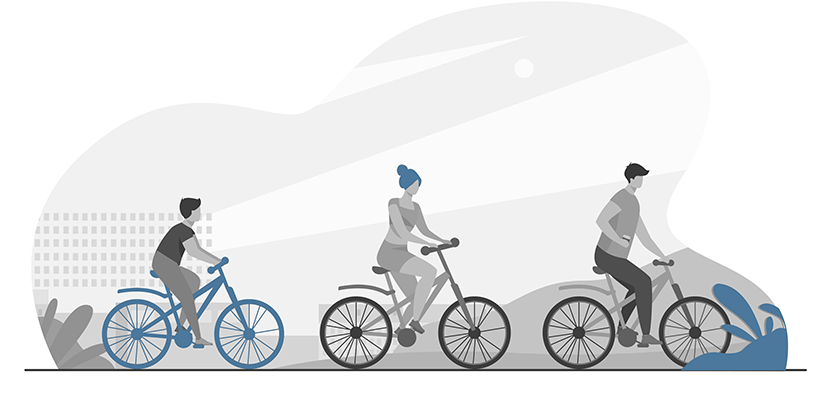 "Active Travel"
Active Travel means transport which involves physical activity such as walking and cycling to get from one destination to another.  This could include travel to and from the places we live, work, learn, visit, and play.
Encouraging more people to choose active modes of travel over cars, buses or trains can help to improve health, reduce traffic congestion on the roads, ease pressure on public transport systems and improve air quality.
The Combined Authority is taking action to get more people in Cambridgeshire and Peterborough walking and cycling including rolling out electric bikes and scooters and creating more walkways and cycle paths.
E-Scooters and E-bikes
The Cambridgeshire & Peterborough Combined Authority, in partnership with Voi, has rolled out e-bikes and e-scooters E-bikes & e-scooters to the public, offering the potential for fast, clean and inexpensive travel that can help to ease congestion on the roads and transport networks, reduce pollution and allow for social distancing.
Cycling
The Combined Authority helped to secure a multimillion fund for new improvements to cycle lanes, walkways, roundabouts, and changes to traffic flow to help more people out of their car and walking and cycling.
More segregated cycle lanes and parking, widening footpaths, filtering traffic for buses and bikes, roundabout improvements, temporary speed limits and new one-way road systems have been implemented across the region to encourage people to move away from the private car.
Cycling maps
The Combined Authority is involved with a number of new active travel routes – new cycling and walkway routes that help get people out of cars and travelling more healthily. A good example is the Chisholm Trail, running SW-NE across Cambridge, greatly aided by a new pedestrian bridge over the main railway line. Detailed maps of where to go by bike can be downloaded here:
Cycling safety remains with Cambridgeshire County Council and Peterborough City Council