Cycle routes
---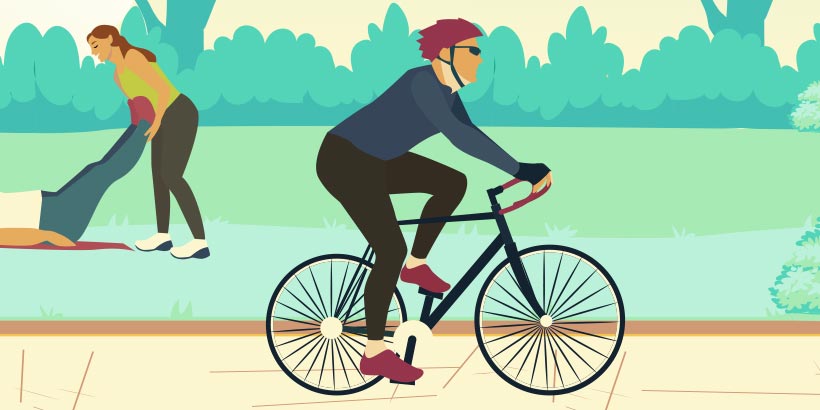 Cambridgeshire is one of the best places in the country to cycle. It is relatively flat and has an extensive walking and cycling network for all ages and abilities to enjoy.
County
Cambridge
Ely
Huntingdonshire
Cycling along the Guided Busway
The wide cycle path connects St Ives with the north of Cambridge and Cambridge Rail Station with Trumpington Park and Ride and Addenbrookes Hospital. It is blacktopped over its entire length and can be used by horse riders (St Ives to Milton Road, Cambridge only), pedestrians and cyclists.
Bicycle parking
Covered, well lit and CCTV monitored cycle parking is available at the following Guided Busway stops:
St Ives Park and Ride – 50 spaces
Swavesey – 60 spaces
Longstanton Park and Ride – 50 spaces
Oakington – 30 spaces
Histon – 40 spaces
Orchard Park West – 30 spaces
Science Park – 20 spaces
Trumpington – 30 spaces