Combined Authority sets up 'A141 Community hub' for road users
---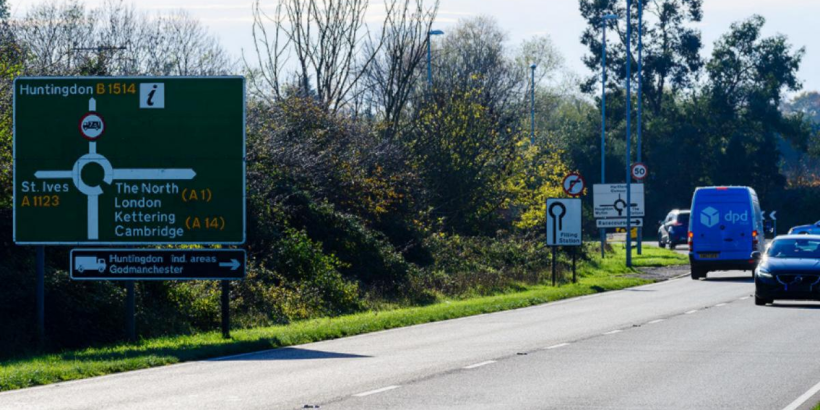 People with an interest in how the A141 road is to be improved will get a platform for their views on possible options when Cambridgeshire & Peterborough Combined Authority launches its A141 – Have Your Say! microsite later this month.
Mayor James Palmer, who leads the Combined Authority, will share the longlist of potential options on the microsite and request comment on the pros and cons from as many people as possible who live near the A141 or use it. 
Today the Combined Authority has also created a Facebook hub, the A141 Community, where people united by an interest in the road can learn when the microsite goes live, and swap news and views about the A141. The A141 Community hub on Facebook will provide a way for local people and road users to stay in touch with progress of A141 improvements over the whole life of the project. 
Mayor of Cambridgeshire & Peterborough James Palmer said:
"No decision on the options has yet been taken and I'm keen that the people who know this road best feed in their views and insights to inform the final choice of what goes forward. The A141 is a crucial link for many communities, and it needs improving – but just how we do that is still being considered.
"Now the Third River Crossing is off the table, we're identifying alternatives which work for cyclists and pedestrians, public transport as well as for the drivers of cars, lorries and agricultural vehicles.  Huntingdon and its entire area need a safer, greener A141 to accommodate planned and future growth. I'd like traffic to be held at the 2018 level, or even below it, to cut the number and length of car trips, and encourage the use of cleaner transport like buses and bikes.
"Huntingdonshire District Council is working closely with the Combined Authority on A141 improvement. Our foremost aim is to benefit the immediate community, releasing pressure on rat-runs to change life for the better in villages, and connecting public transport with routes for safer cycling and walking.
"Improving the A141 is central to my vision of a greener, more people-friendly transport network that links homes, jobs and social lives – and gets more of us where we want to go," said Mayor Palmer.
The Facebook hub @A141Community can be followed at https://www.facebook.com/A141Community and the microsite itself will be launched later in the month.