Combined Authority 'smashes it' to scoop active travel mi££ions
---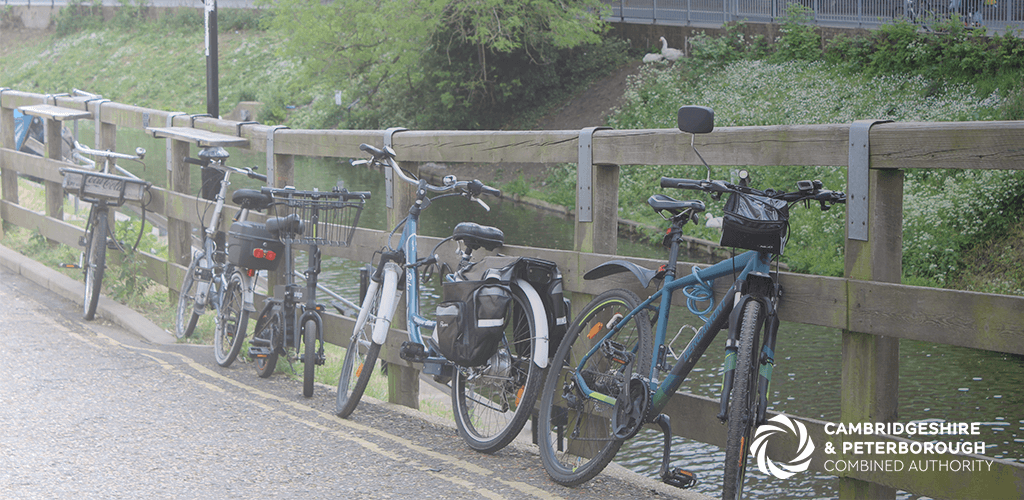 In good news for people keen to use their cars less, Cambridgeshire & Peterborough has walked away with some £4 million after the Combined Authority's latest pitch for the region won big with the Government's active travel experts. 
The Combined Authority, bidding in tight collaboration with its partners Cambridgeshire County Council and Peterborough City Council, has secured £3,896,590 from Active Travel Fund 4. 
Active Travel England today announced that the Combined Authority's highly ambitious bid – hundreds of thousands of pounds above the £2.9 million suggested by ATE as the ceiling for this area – has scooped funding to construct three key projects and to develop six others.  
The construction projects are Girton to Eddington, Buckden to Brampton, and the Thorpe Wood Cycleway, between them winning £2.7million.  Six early-stage schemes have also won funding to establish feasibility and design – together pocketing a total of nearly £1.2million. 
Back in February, Active Travel England suggested a ceiling of £2,996,590 for the Combined Authority to bid up to – but with an invitation to throw in additional projects for consideration, up to 300% of the bid's value, if they had a good case and hit the ATE brief.  
The Combined Authority, with its active travel delivery partners, therefore pitched for both shovel-ready schemes and for a clutch of development projects which could form a pipeline, keeping up the impetus of walking-wheeling-cycling infrastructure delivery over time. 
Today's announcement shows that the Cambridgeshire and Peterborough teams smashed through the ceiling, attracting almost £1million more than provisionally  allocated.  
Mayor of Cambridgeshire & Peterborough Dr Nik Johnson: 
"The teams absolutely smashed it. They demonstrated ambition and passion to make walking, wheeling, and cycling a central part of our transport network and it's paid off with almost £1m in extra funds, and approval from the government's own active travel experts.  It means Peterborough and Cambridgeshire can now push ahead and put their brilliant schemes into action, gaining ground for the greener, healthier travel our people and our environment need. 
"It's a great leap for everybody who wants to ditch using the car for shorter trips.  Nobody's pretending it's easy to change a whole transport culture but every new active travel scheme is a step in the right direction, and it's our job to make sure they connect to good public transport and ultimately all link up to get people around."  
Improvements in active travel facilities across Cambridgeshire and Peterborough will mean more people can opt to 'leg it' or 'push it' for quick everyday trips, saving money, and increasing their fitness by using climate-friendly alternatives to car journeys. 
By encouraging initiatives to help people change their habits, the wellbeing of communities can be improved and the area's net zero carbon ambition made more achievable. 
Transforming people's travel habits is key – two out of every three personal trips are within five miles, a cyclable distance for many. For children, the opportunities are even greater as more than 90% live a 15-minute walk from a primary school. 
ATF4 Investment is aligned with the Government's active travel strategy 'Gear Change' and wider Government objectives, including increasing local growth and productivity, tackling public health and cost-of-living challenges, decarbonisation, levelling up, plus increasing participation in active travel.