Green light for bus services funding bid
---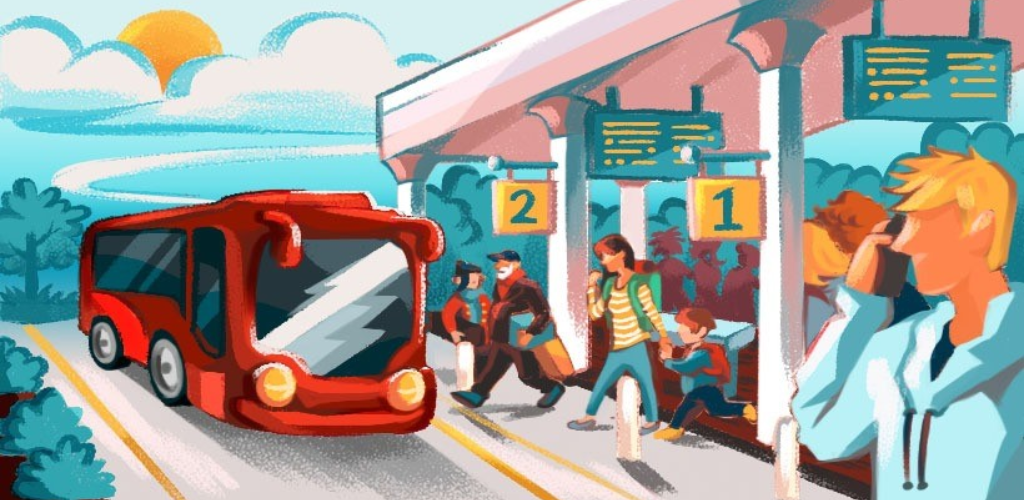 Members of Cambridgeshire & Peterborough Combined Authority Board have today (27 October), given the approval for the submission of a Bus Services Improvement Plan to the Department of Transport at the end of this month.
As part of the National Bus Strategy for England (announced in March 2021), which involved a major change in the way that the bus industry operates, all Local Transport Authorities, outside of London, are required to publish a Bus Service Improvement Plan.
The plan sets out how a Local Transport Authority, which in Cambridgeshire and Peterborough area is the Cambridgeshire & Peterborough Combined Authority, proposes to deliver their ambitious vision for bus travel in the future.
The intention of the Bus Service Improvement Plan being submitted by Cambridgeshire & Peterborough Combined Authority is to provide a balanced approach across the authority's area and looks to create good and worthy improvements to bus services, encouraging more people out of their cars and onto public transport.
The outline bid included in the plan is estimated to be in the region of £100 million and includes the aspiration to add up to fifty extra buses into the existing network, many of which will be zero emission vehicles, and is expected to create a significant series of positive outcomes by improving the frequency of city services and important urban routes. It gives consideration to both the 2040 City Centre Transport Vision, being developed by Peterborough City Council, which plans for a series of Transport Hubs strategically located around the periphery of the city centre to intercept vehicles destined for the centre, and the recently published Greater Cambridge Partnership's City Access strategy, whose aims are complementary to the Combined Authority and its plan.
The Combined Authority wishes to see a dramatic increase in mobility for people living in rural areas and villages, and to do this it will be looking at the outcome of the newly introduced demand response transport service trial in the western part of Huntingdonshire for direction.
The strength of each Bus Service Improvement Plan will influence how much of the discretionary £3 billion pot a Local Transport Authority will receive over the next three years, to substantially improve its local public transport and to grow the number of passengers using bus services, compared to the period before Covid-19.
Dr Nik Johnson, Mayor of Cambridgeshire and Peterborough said:
"This Bus Service Improvement Plan forms a vital part of our plans to take bus services forward for the next five years. We all recognise the close link the plan has with our Local Transport and Connectivity Plan and the great work being conducted by Peterborough City Council and Greater Cambridge Partnership to ensure there is a better, closer integration between buses, cycling and walking, and demand response transport hubs to incentivise passengers to use interlinking travel across Cambridgeshire and Peterborough.
"To encourage this culture change, we may need to investigate levies and congestion charges to reduce gridlocking to solve delays. But providing our communities with punctual and reliable public transport options, regardless of whether they live in urban or rural areas must be a key driver as we look to encourage people out of their cars on onto public transport services and to lessen the impact greenhouse emissions are having on air quality in our urban areas, the environment and on our health."