Bus Pass Validity
---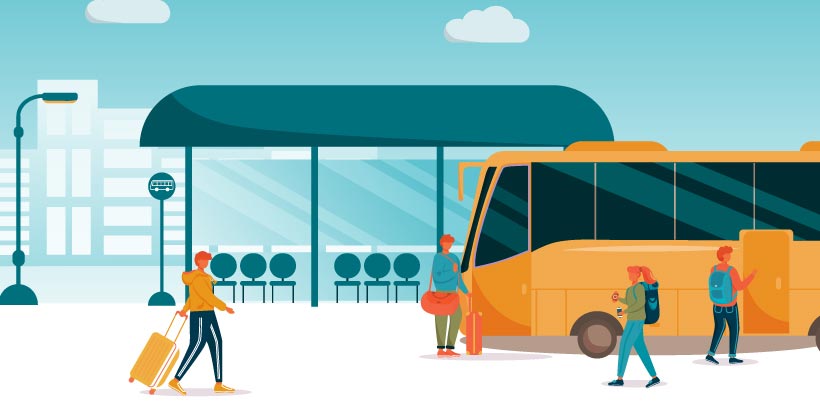 When and where can I use my bus pass?
You can use your new national bus pass for free, off peak travel on any local bus in England, including London. In Cambridgeshire & Peterborough this means free travel on Mondays to Fridays after 9.30am until the last bus and all day on weekends and bank holidays.
This includes the Cambridge Park & Ride, our Guided Busway and the X1, X4 and X5 services.
Excluded journeys are: long distance coach services, services with bookable seats, trams, tubes and rail travel.
In addition the Combined Authority provides the following benefits to the statutory scheme:
concessionary bus passes may also be used on certain Dial-A-Ride services to give you a 100% reduction of the fare. Some other local benefits may apply. Please ask your district/city council or Dial-A-Ride scheme for further information
where the only bus serving a settlement departs prior to 9.30am, an exception may be made. Please check with the bus operator or the Combined Authority first
if you are eligible because you are severely sight impaired you will be able to use your bus pass to travel free before 9.30am on weekdays
Is your concessionary bus pass valid?
Ticket machines on local bus services throughout Cambridgeshire & Peterborough will indicate if a concessionary travel pass is not valid for travel. This will only affect a small number of passholders.
Why would a pass not be valid?
If you have informed the Combined Authority that the pass has been lost or stolen
If it has previously been used fraudulently
If you are no longer entitled to concessionary travel
If your pass has expired
What happens if the ticket machine indicates that my pass is no longer valid?
The driver will inform you that your pass is not valid and you will be asked to pay the necessary fare. Refusal to pay will result in you being refused travel.
Cambridgeshire & Peterborough Combined Authority has instructed the driver to collect all invalid passes
Contact the Authority as soon as you are able, to arrange for a new pass to be issued (tel: 01223 790149)